Awakening: Complete Tileset
Update, GUI Graphics and More!
---
I've added a new GUI graphics sheet and also made a few updates to the tilesets.
Completely overhauled the palm trees. They should match the others much better now.
Made a really minor clean-up change to the gourd trees (You probably won't even notice).
Changed the swamp vines a little bit, also included a new spikey variety
A few statues (The overworld could do with more decorative objects).
Added grass and leaves effect sprites.
Also added map, compass, key, and boss key sprites.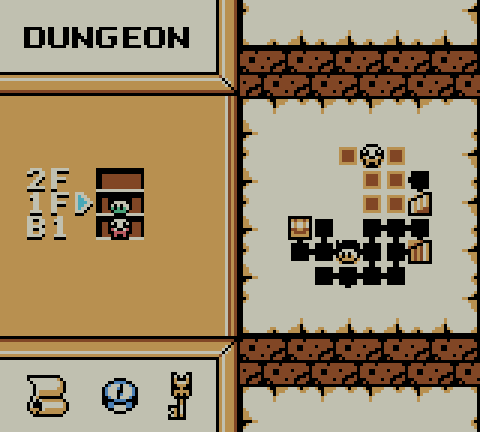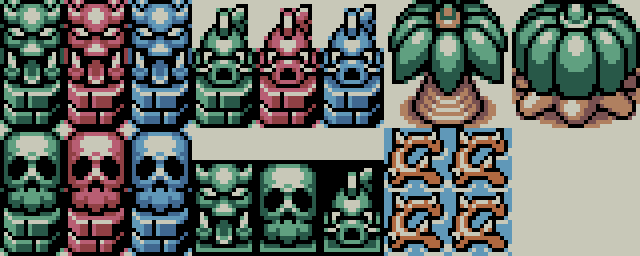 Files
Overworld (Light).png
67 kB
Jun 10, 2018
Overworld (Dark).png
68 kB
Jun 10, 2018
Overworld (Woods).png
68 kB
Jun 10, 2018
Overworld (GameboyG).png
58 kB
Jun 10, 2018
Overworld (GameboyBW).png
55 kB
Jun 10, 2018
Sprites (GameboyG).png
22 kB
Jun 10, 2018
Sprites (GameboyBW).png
21 kB
Jun 10, 2018
GUI (GameboyBW).png.png
10 kB
Jun 10, 2018
Get Awakening: Complete Tileset